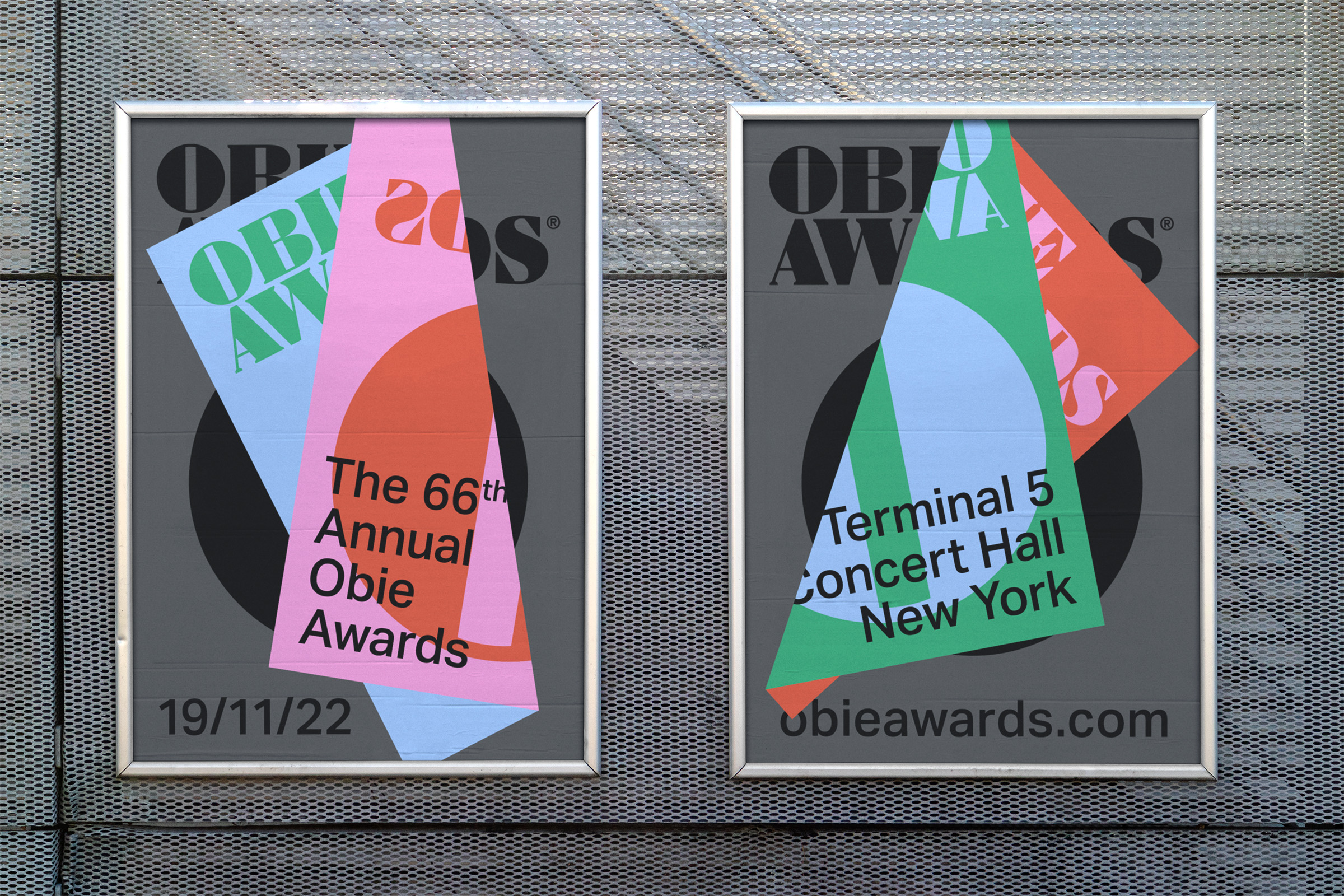 Client

Obie Awards

Project

66th Annual Awards Identity

Scope

Identity Design
Brochure Design
Web Design

Agency

Athletics

Designers

Erin Struble & Ruichao Chen

Creative Direction

Allison Connell

Year

2022
The Obie Awards are off-broadway's highest honour. They are presented every autumn by the Village Voice and the American Theatre Wing. Each year Athletics creates a vibrant sub-brand identity to align the show with that year's theme. This year's theme focused on the duality of theatre. Examples of such duality include the desire to educate but still entertain, or the need to communicate a powerful message while remaining commercially viable. Our task was to put a spin on the original Obie's identity that could represent multiple dualities. Followed by the execution of the sub-identity across various print and digital assets.